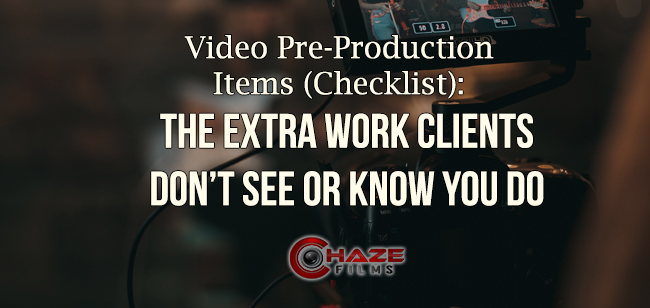 Often times I see videographers and filmmakers overlook the pre-production side of things and more than likely they're doing a bunch of this work without incorporating the costs within their pricing.  In fact, clients probably don't even know you do all this additional work because they assume it's as simple as showing up with a camera to film followed by editing the footage. 
Well, it's time to inform them so they won't be surprised when you're incorporating these costs into the project. After all, this additional work is needed to help the client get the best results from the production.
Here is a general pre-production checklist that will vary depending on the type of video shoot you're producing.
Pre-Production Items
Research – This applies to any niche or genre but any video production work will require some sort of research.  Whether you're doing research on your client's company to get a better understanding on how you can help their business gain new leads through video marketing (finding out their demographic, how their service/product works, their challenges/pain points, etc) or researching the specific types of video examples of their vision they're wanting you to produce, this is a pretty essential part of the pre-production process.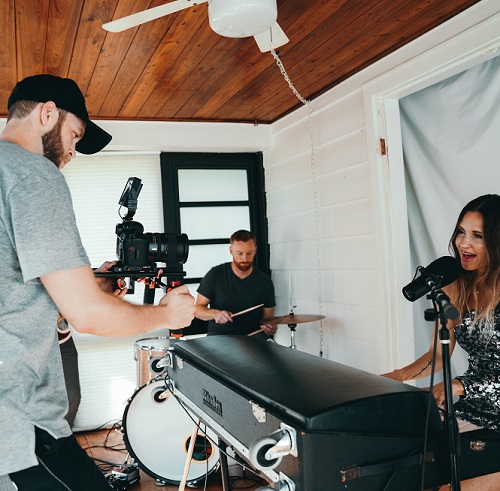 Creative Development – This comes after research because once you understand the clients' needs/wants, now you're able to come up with ideas and concepts on the video project to help them separate their business/video from others.
Scripting – The idea/concept comes from the creative development process but structuring the narrative/message/story of the video is all part of the scripting process. 
Say you're conducting an interview for a documentary or a brand message video, you'll want to come up with questions to ask so you can get authentic answers you're looking for to be able to tell the correct message for the client and control the narrative, which will help in the post-production process.
But if you're writing the actual script for a commercial, this all falls under the scripting process.
Logistics of Video Shoot – This can include location scouting, securing film dates/times, creating a production schedule, looking for help or talent, prepping the necessary gear for the production and renting equipment needed, obtaining permits, and any other details for the video shoot.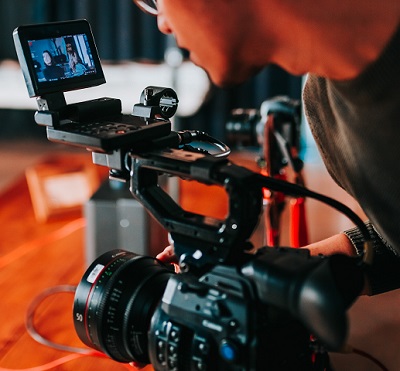 Storyboarding/Shots List – I always recommend creating a storyboard or a shots checklist so you're not going blindly into a video shoot.  This will help you save a lot of time if you have a vision and are prepared.
Personally, I only storyboard for short films and bigger commercial work but I always create a shots list for any video project so I don't forget the minimum shots needed.
Here are some things to include on a shots list: scene/sequence, shot number, location, description, camera angle/movement, actors/props and dialogue. 
Often times the projects I work on require b-roll so I'll make sure to list the minimum shots that I would need to create the vision of the video. While I'm on set, I always end up filming more and try different shots out as well so I have options to work with during post-production.
Budget, Contract Terms And Invoicing – We always suggest asking your client what their budget is but that doesn't always mean your production and prices will fit within that number.  Find out what they're looking for and adjust accordingly.
For instance, if you could produce their video for $2,000 but their budget was $3,000, you have more to work with now to produce a better video for your client. You can rent some additional equipment, hire talent, maybe have a personal assistant on set to help setup and work your B-cam, etc.
Once you figure out the budgeting, now you need to create a contract highlighting the scope of work and terms as well as invoicing (we always recommend taking a non-refundable retainer to reserve the film dates).
Conclusion
There are items that we probably left off but these are the majority of pre-production items we often do before any video shoot that we go on. Some aren't always necessary for every video project but these will definitely help prepare and make your production go a lot more smoothly.
Are there specific pre-production items that you find yourself always doing? Let us know!