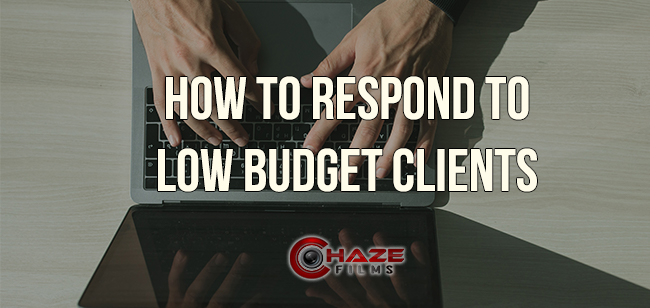 Whether you're a freelancer (in pretty much any profession) or someone that runs your own company, I'm sure you've come across some clients that simply do not have a big enough budget to actually hire you at your prices. 
Some clients may simply be unaware of how pricing in your line of work is or some hope you're willing to do more for way less. Whatever the case is, it's a good practice to respond to everyone in general in the same professional manner you'd want for yourself.
First, let's get into…
How You Should NOT Respond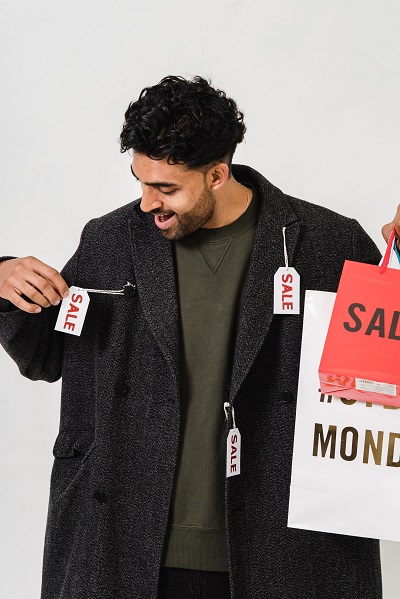 By Lowering Your Prices – Some people, especially those looking for immediate work or in need of money, will lower their prices just to get paid something. 
Some money is better than no money, right? Wrong. At least in this case when you're trying to run a business. You devalue your own time, work and worth when you do this.
Not only that but they'll assume you were overcharging them to begin with. And from the stories I hear, once you lower your price and devalue yourself, those clients will continue to see what else they can get from you. A classic case of giving an inch and they try to take a foot.
By Getting Defensive or Offended – There's no need to defend yourself or get offended, especially when it comes to responding. Whether it's a sarcastic response or wanting to tell them off because you felt insulted by their budget, don't.
Like I mentioned earlier, some people simply are unaware of how pricing is in your line of work so you have a chance to inform them in a polite and professional way.
On top of that, just because they have a low budget now, doesn't mean they'll have a low budget in the future. So don't automatically think you lost this client because they could very well come back to you down the road.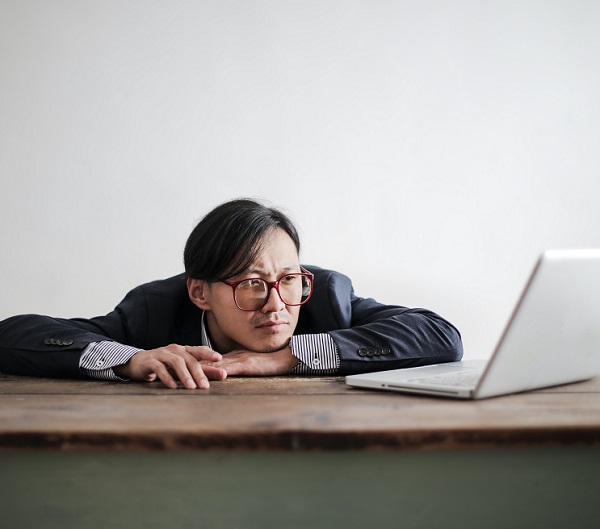 Not Replying At All – One of the worst things you can do with your business is not responding to a potential client at all (even if you feel it's a waste of time). Not only is this unprofessional but it can potentially damage your reputation and you can lose more than just that one client.
If a client takes time to contact you, at the very least, you can take a minute or two to respond.
Speaking of responding…
How You Should Respond
Professionally – I thought this was a given, to respond in a professional manner, but I've seen people in the videography/photography profession respond like they're talking to a friend they've known for years rather than a potential client.
Although it's great to be yourself and personable, first impressions go a long way. I mean, you probably wouldn't go into a meeting or interview for a job like you're with a group of your closest friends, right?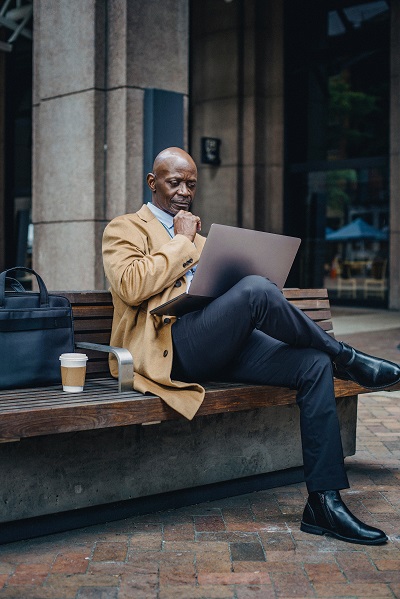 Enlighten Them – As I mentioned, a lot of people simply are unaware of how pricing is or even how much work is actually involved so here's your chance to enlighten them.
I've had conversations with clients who have reached out to me with low budgets and enlightened them on the value and quality of my work/services and how it can help them; some raise their budgets to meet my pricing and some move on.
I think it's important to communicate these things. I mean, there are a bunch of people who think videographers simply press the record button and that's it.
Well, that is until they try to do it themselves and notice the difference between your work and theirs.
Be Helpful (Give Recommendations) – Some people will not be able to afford you but it shouldn't stop you from potentially helping them out. Now I'm not saying to do work for free but giving some guidance or suggestions can go a long way.
Depending on your profession, I often either recommend people that I know that have lower prices than myself, recommend helpful resources or possible DIY solutions so they can try to produce something themselves.
If you're in need of an email template on how to respond to low budget clients, we give away free email templates to all of our newsletter subscribers. Feel free to subscribe at the end of this post to obtain your free templates!
Conclusion
Every situation is different but ultimately, you should respond to low budget clients with the same professional demeanor as you would a high budget client.
Who knows, maybe one day that low budget client may actually turn into a high budget client down the line and you made such a great impression (with your work) and professionalism that they want to come back to you.